TV: "In Spite of Darkness" will be broadcasted at the International Holocaust Remembrance Day on ARD-alpha on January 25, 2015 at 10.30 p.m. and many PBS stations.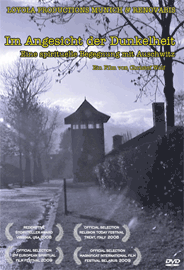 Finalist at the 2nd CULTURE&CULTURES Intercultural International Film Festival in Lempaut (France) October 1-10, 2010
Finalist of the 17th edition of the European Television Festival of Religious Programs Berlin in cooperation of ZDF, June 2-6, 2010.
A special prize for the best website linked to a program in the competition went to In Spite of Darkness. The prize was awarded by a jury of members of the European Christian Internet Conference (ECIC)
First broadcast in Poland on April 13, 2010 on Religia.TV
German Premiere of "In Spite of Darkness" at Berlin, November 12, 2009, at 20:30 (Kino am Ufer)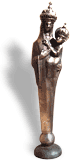 "In Spite of Darkness. A Spiritual Encounter with Auschwitz" wins the Prize for the best documentary at The V. International Catholic Festival of Christian Documentary Films and TV Programs MAGNIFICAT '2009
World premiere at the Religion Today International Filmfestival! "In Spite of Darkness" competes in the categories: international competition and interreligious dialog
The documentary is finalist at the European Spiritual Film Festival 2009 (Paris).

"In Spite of Darkness" wins the Redemptive Storyteller Award 2008 and will be screened at the Redemptive Film Festival (Virginia Beach)
Order your DVD! (Europe) with German or Italian subtitles)